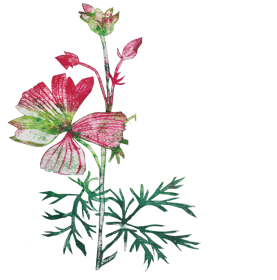 Meadowsong
Celebrating the wonders of wildflower habitats
The Meadowsong song cycle is a musical journey through the beautiful and fascinating habitat of a wildflower meadow – from the deep, dark, secrets of the soil to the vibrant colours, sounds and scents of a meadow buzzing with creatures. It is a celebration of the power of the earth to sustain our wildlife, of habitats that give life to so many organisms, and of the interconnectedness of all living things.
The piece, commissioned by Haringey, was performed by a massed choir from 52 primary and secondary schools alongside borough instrumental ensembles at Royal Albert Hall and Finsbury Park in summer, 2018.
A National Primary Schools Programme
in collaboration with RSPB and WWF
The Meadowsong project aims to give children across the country the opportunity to experience the beauty and wonder of the wildflower habitat and its wildlife. Through the power of song, outdoor learning, the Arts, Science and English, Meadowsong offers an immersive learning experience that gives children and teachers the opportunity to support biodiversity in creative and active ways.
Meadowsong teacher training days and resources support primary teachers to stage a musical performance, plant a wildflower area at school and deliver a rich programme of classroom and outdoor learning as part of the Yr 3 plants topic.
Following the success of the Meadowsong cross-curricular pilot in 2019, a national project for primary schools was launched in collaboration with the RSPB and WWF. In Spring 2020, local authority area training days were delivered to primary teachers and music leads in Northampton, Warrington, St Helen's, south Cornwall, Peterborough, North Lincolnshire, Bedford and Leicester. We hope to be able to deliver training days in additional regions across Britain in Spring 2021.
Feedback from the 2018 Royal Alber Hall concert:
"Thank you once again for your fantastic composition. It made such a wonderful impression, worked so beautifully and inspired so many people".
"Your songs Kate are absolutely amazing and the children were so enthused and inspired by singing them. I do hope we get to work together again soon."
 "It was an amazing night. Well done to you! The choir loved every minute. We would love to work with you again soon!" 
Feedback from teachers about the 2020 Meadowsong project training days:
"The Meadowsong training I've attended today has been absolutely brilliant – probably the best training I've ever been on, so if you get a chance to go on it, go on it. It's well worth it."
"The training was absolutely terrific. Such an amazing inspirational day. Lots of ideas for plans for teaching – incorporating music and dance, and the main part being that we're going to create a meadow space for the children to enjoy and to bring the wildlife into our school playground."
"Excellent delivery by two experts – thank you!"
"I have learned how to deliver the teaching of 'plants' in a dynamic, exciting new way, a way to perform what has been learnt that will be shared with the wider community. 
How easy it can be to create a meadow – don't need lots of space for it to be effective and get children outside."
"Extremely engaging and a good combination of practical and discussion activities. Eager to plant our wildflower meadow."
"Great songs, materials and ideas. Good to learn about this amazing project."
"The music and singing was fantastic. There are so many elements to Meadowsong and how it fits the curriculum. It gives all children with different abilities the opportunity to shine."
"Great ideas for implementing a range of activities into the classroom, not only for year 3 children but for my eco-committee. I really enjoyed the drama and the music. Thank you."
"Good links to the national curriculum and good advice for planting the meadow. Love the SEEK app and books advice. Very friendly and approachable trainers"
"Lots and lots of ideas to use straight away as well as such beautiful songs"
"Very thorough resource, and trainers pre-empted many questions. Course delivery itself was very practical giving me a memorable experience of how it can be delivered in school"
"Loved the singing! Drama exercises were great. Loved it so much"
"Doing all the activities, brilliant explanations. Demonstrating how the APPS work, how to deliver the songs, how it can blend together, looking at how pictures/dance/art and music can be performed."
"A whole pack of amazing ideas, very informative and inspiring leaders, well-paced and fun course, ticks lots of classroom and curricular boxes."
"Learning the songs…how to use the resources to get the kids really involved in the meadow through films, songs, movement, words and art and allowing self-expression"
"Very well presented. All activities were very interesting and achievable. Beautiful music, can't wait to teach those in my class."
"Really good ideas. Increased confidence"
"If we can get this right at a curriculum level at school bringing the indoors outdoors and the outdoors indoors… learning in a variety of ways, children will be much healthier academically, emotionally and mentally."
Feedback about the 2019 Meadowsong project:
"I felt with the assembly and the planting of the meadow it was probably the best day I'd ever had at the school."
"My favourite song is the Riddle Song because most of my favourite flowers are there, in the song"
"It's made me into a more adventurous person."
"When we sing them and when we create stuff with the nature it feels like we are actually nature… cos' we are, we all live on the same planet because that's what biodiversity is all about."